ANGEL OF WEALTH - INVOKE MONEY SPELL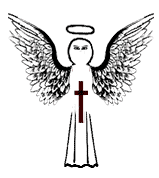 The invocation will please egyptian money Gods and in return you will have unlimited wealth. The concept is easy to understand. This is a very effective invocation and has to be done for seven nights at midnight. I claim this money invocation to be the very best invocation for money ever.

You will take a bowl of water and put seven betel leaves in the bowl.

Now you will chant this spell loudly hundred and twelve times without shifting attention away from the bowl for seven nights.

"DISAR JASAN TASAN BINUHAR HURAL KUZ"

Each night once the invocation is done, you will throw away the water and burry the betel leaves in a flower pot at your home. Next night you start again with new water and new fresh betel leaves.

This is a supreme invocation for money and to be done only for seven nights and not more.