MONEY SPELL FOR BLESSINGS, SUCCESS IN BUSINESS AND WORK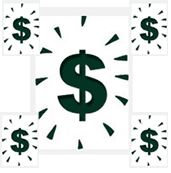 Chant this spell each morning as soon as you get-up and at night before sleeping. Chant the spell for ninety nine times.

"PAIRE VITZAL ZARDAS IRTIMNAS LISALKO JISAL"

Ninety nine times in the morning and at night. This spell is very effective.

God almighty will shower his blessings on your work and business which in return will bring a lot of money to you. Amen.
There won't be any worry in your life pertaining to money. Never will there be any dull day at business or work.
Don't be surprised to notice wealth coming to you unexpectedly each day every day. Miracles happen in life and this spell is a prime example of it.