TO GET MONEY SPELL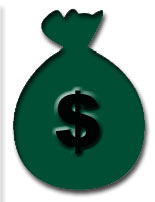 This is a very simple spell yet a very effective one.

Take a glass bottle and role a currency note in the bottle. You will then add three Rudraksha beads into the bottle.

After you do the above write this spell thrice on a betel leaf and put the leaf in the bottle.

You will then close the bottle tightly and place the bottle in your office or business/workplace place.

"PARE RIZDAR PAIRE DIRRF TASKAN"
"HAS PASHAK DODESTA BISAR"

The above spell will make ways for money and wealth.
Note: Only use original rudraksha beads and not artificial ones. Make sure to use a betel leaf and no other.
This is one of the easiest money spell and a landmark spell.