FREE SUBCONSCIOUS MIND POWER STRENGTHENING SPELL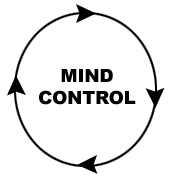 Twelve day spell casting and no more. Cast every month for twelve days till the time you achieve super strong intuition and instinctive sense.

The spell is an Indian secret technique used by saints, gurus and yogi's who can go on for days if not months without eating or drinking by making their mind super strong.
It will make your instincts and intuition power very strong. Instincts and intuition are priceless as we know.
Cast the spell at nights or evenings.
Take a white paper and stick it on a wall parallel to eye level. Make a black spot on the paper. Concentrate on that black spot and chant the spell twelve times.

"LISTARU KUZARI MAH RISHTI LOM"

The spell will make a person instinctive and all your decisions will start becoming beneficial for you and intuition sense will serve you very well in your favour always and never against.