GOLD MEMBERSHIP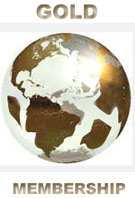 This service is offered for a limited period of time.
Few powers which are secret and extremely precious are not made available by me over the internet due to copyright restrictions. These powers are only gifted to gold members.
Once you are a gold member all the powers on the website will become free for you and you can even ask for special powers for special requirements and accordingly suitable powers will be made specially and will be sent to you free of charge.
This is not all you even get a lifetime gold email support where you can ask me whatever questions you have about both professional and personal life. I will become your personal guide and support.
Once you become a member and take my consultations in life, the chances of you taking wrong decisions will never exist and you will be taking all the right and positive decisions in life.
This is a onetime membership fee which is US $500
Once you are ready to enrol, email me and i will let you know how to go ahead with it.
Its a lifelong gold membership offer which never expires.