LOVE SPELL TO REGAIN FAITH AND LOVE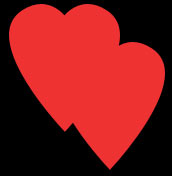 This spell casting has to be done for seven nights and not more.

Take a picture of lover at bed time in your hands, while looking at the picture chant this spell seven times loudly.

"KARTIM BIRTIM BISNIS NISTAR TARIS"
After chanting the spell seven times, keep the picture of lover under your pillow and sleep. You will do this for seven nights.

Your lover will regain faith, love and unbreakable trust in you. Your partner will never ever doubt you and will stay ever so committed.
Your love life will never be the same again. Its a relationship saver spell and guaranteed commitment.