MAKE YOUR LOVER LOVE YOU SPELL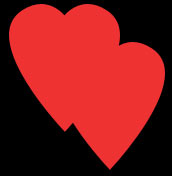 Quiet simply you have to take a white handkerchief and a sandalwood perfume.

Take a small stick e.g. tooth pick, dip it in the perfume and write this spell on the handkerchief.

"RAISRA IFZAJU TISTIG MANZIS DURISAF"
"FIDAHA FUJAZUGIZI____________BIRHAM"

Write the name of your lover in the blank field of the spell.

Make sure to have the image of your lover in the mind when you are writing the spell on the handkerchief. This is the important step of this love spell.

Once the above is done, you may keep the handkerchief safely in your bed room. The handkerchief should be untouched and unmoved once it is kept.
Cast this love spell at night for a single day.

Be prepared to be loved by your lover immensely in days to follow.