FREE REUNITING LOVE SPELL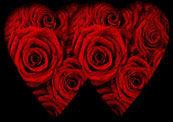 Cast this love spell to reunite with lost love or partner. This is a very effective free black magic love spell mainly consisting of repetitive recitation of the spell.

You will cast the spell for nine nights.

You must sit on the floor and keep the picture of your love in front of you. Now put
anything or object that your lover likes (it could be simply anything that he/she likes) in front of his/her picture.

You will chant this spell nine times.

"RARALKO BAZ KAJSAKA DARDIF ZARA RAS"
After the completion of nine days donate that thing or object your lover likes to the poor.

By Gods will and wish your love will come back to you and will reunite with you within nine days time.