DESIRED BY THE OPPOSITE GENDER FREE LOVE SPELL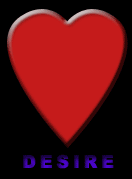 The spell has been always used effectively by people….I would like to rename it and call it a charmers spell. This spell adds charisma, grace and elegance to your personally, uplifts your entire esteem and self confidence to an entirely new level.

You will cast this spell for two consecutive days in the evenings.
Sit on the floor and sprinkle red rose petals around You in a circle and now sprinkle little lavender talcum powder on yourself.

You will chant this spell twenty three times.

"SHAJ HAL ISTARA BESHO NISLU"
"SHAJ NAZ RALMAK HIZLI PIZLI"

Cast this spell for two consecutive evenings. By God's grace you will develop a charmed persona and will be desired by other, more specifically by the opposite gender.