TO MAKE YOUR LOVE THINK OF YOU, DESIRE YOU AND LOVE YOU COMPASSIONATELY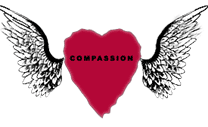 You do this spell casting for three full days. This is a very simple spell yet very effective.

You will at midnight sit on the floor of your room.

Take a plain white paper and a thick red marker pen.

Draw a circle on the white paper and in the circle will write the name of your love or the person you desire.

Under the name write this prayer three times (Small fonts so the prayer fits on the paper)

"GODESS OF LOVE ZISRE"
"SHAGAR BASRA THARIKISH"
"BADARTIRI DUSH PARASH"
"KHAS TRIDUSH PARIDUSH"

After writing the prayer you will look at the paper and imagine your love or the person you desire for three minutes and then kiss the paper….After finishing the above spell, you will keep the paper under your bed……Each night you will do the above and will take a new fresh paper each day for a successful spell casting.
After the completion of three days you shall witness your partner loving you, craving for you and desiring you to a totally different level in comparison to the past.