BINDING LOVE SPELL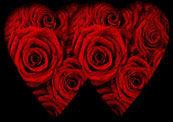 This is a one day black magic spell casting.

Take a red thick candle and a black marker pen to do this spell.

Write your lovers name and your name on the candle and write this spell on the candle below both the names.

"RAS BITARZI ZUITIN LISARARTIM ZUL"

Burn the candle and let the candle burn fully.

The burning of the candle will bind you and your lover together till eternity.

I don't see the need and you will not require to cast any other spell to reunite and bind with lover after this spell is done. Its an extreme black magic binding love spell.
Cast the spell after dark or during the wee hours. The binding love spell will work its magic directly into the heart of your lover.