HEX REMOVAL SPELL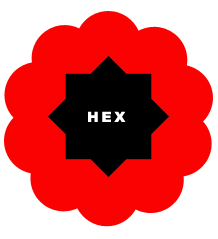 Hex is more advanced than curse. Hex is done or cast by black magicians who expertise in casting it. Hex will destroy a person outright. It's important to get hex removed in its initial stages because it's not possible to break or remove hex after it crosses its initial stage.
Hex will claim a person's personal life to a point of no return. Everything will be lost.
The spell i have put here is made after giving a lot of thought to the fact that hex is a menace and needs to be dealt with in the strongest manner and quickly. Keeping in mind the seriousness of hex i have prepared the most strongest and the easiest spell i could have ever made.
This spell needs to be done for twelve nights and never after that. The spell will remove and destroy the hex no matter how advanced it is become and in which stage it has reached.
At night after taking a bath write the spell on a paper.
This spell is more of a prayer.
"AJOHA MEHA BAZAL DAHA"
"JEENA ANGA RAKSHA"
"GHAR MEEN DAM BODHAN"
"JALAKAR RAS BAHA"
"BHEEGAR JEHUN JUNAK"
Take a piece of chicken and wrap the prayer around it.
Next step is to keep the piece of chicken in the open where no humans are seen. Never look back at the piece of chicken after keeping it on the street.
It will either disappear or burn in thin air which will happen if the hex has advanced in its last stages or the piece will get eaten by some animal.
Either way the hex will be removed and destroyed completely.
Symptoms related to being hexed.
Bad health, unexplainable sicknesses, hallucinations, nausea, loss of appetite, sudden drop in weight, depression and bad luck.