ONE NIGHT WISH SPELL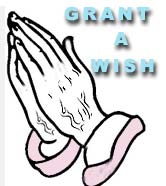 This spell is for people who have a wish which needs to be granted immediately. At most time's students cast the spell overnight to get a positive result the next day.

Cast this spell for almost any wish and not only for exams. This spell is a guaranteed spell.
At night take a piece of paper and write down your wish on it with honey.
Fold the paper in four folds and color the paper yellow.
Keep the paper aside and unmoved till morning.
Keep looking at the paper and cast the spell hundred times.
"KARAO KARO MER KARO NASGAR"
Next morning your wish will be granted.
Cast the spell to believe it yourself.