HEX REMOVAL AND VOODOO REMOVAL SPELL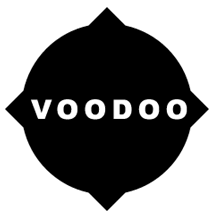 This is an hex removal and voodoo protection spell provides cover, protection, removes voodoo and destroys evil. This is an important topic of discussion reason being people everywhere are affected by voodoo hence spend large amounts of money in finding a cure or solution? The solution is right here.
Use the spell for nine nights to remove and destroy hex, voodoo and evil.
Start on monday at night time with the spell.
Take three green chilies and a lemon in your right hand, first touch your right shoulder, forehead, left shoulder, left foot and then right foot.
Chant the spell nine times and throw out the chilies and lemon.
"TODAJ KATHAM BIJAK MERESE MOHORAK JAZAD"
Start a fresh each night.
Ninth night the caster will be free, cleansed and protected from voodoo, hex, black magic and evil.