FREE BANISHING DEBT SPELLS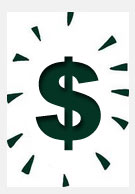 BANISH DEBT NOW WITH THE BANISHING DEBTS SPELL
This is a four days spell casting.

You will use a white pen or marker for writing down the debt amount and the spell.

Take a black piece of paper and on the top of the paper write down the approximate debt amount. Below the debt amount write this spell seven times.

"GIRI ZIS TIRUL LURIT TRULUK TIRUL"
After the above is done you must put sugar on the black piece of paper and fold the paper into four folds. Hold the folded paper in your hand and chant out loud ones the above spell. Throw the folded paper in the sea or river and see your debts being cleared.

You will do this for four days and by God's grace all the debts will start to banish.

MORE FREE BANISHING DEBTS SPELLS

BURN DEBTS SPELL NOW

SIMPLE BANISH DEBT SPELL

GET RID OF CREDIT CARD DEBTS

BANISH BANK DEBTS