FREE PROTECTION SPELLS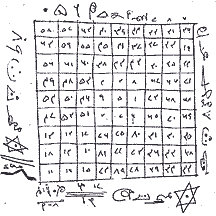 COMPLETE PROTECTION SPELL
This is a very effective spell.
You will take a marigold flower, few betel leaves, some coriander leaves, add a pinch of red chilli powder and turmeric powder to the above. Mash up everything by using a kitchen stone mortar and a pestle. Put nine drops of lemon to the mixture and when adding lemon drops chant the spell nine times.

"MULTI BUSAR BARIK PUNZA MUSAD"

You will now be having a thick paste in front of you.
Take that paste and put it in the four corners of your home in good quantity.
This protection spell will protect the caster and his home from all kinds of evils, mishaps, natural disasters and robberies etc.
This just has to be done once and not every day.

MORE PROTECTION SPELLS

BLACK MAGIC PROTECTION SPELL

EVIL, GHOSTS AND OMEN PROTECTION SPELL

EVIL REMOVAL SPELL

FREE WHITE MAGIC PROTECTION SPELL