FREE MONEY SPELLS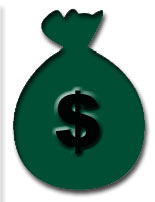 What makes the spells for money on this page unique are that they are not twisted or tough and neither materials are needed to cast these free spells. In short cast these money spells without materials.
The free money spells outlined on this page are safe, easy, hassle free and the best. Cast them yourself to believe what I have just said and I guarantee you will be more than surprised with the outcome of casting my free money spells.
This page on money spells has been up for long and there has not been a single person who has reported back saying did not succeed or benefit from casting my money spells from this page. This is a win win situation. Try these money spells for free and change your life.
As the old saying goes "MONEY IS NOT THE ONLY THING IN LIFE BUT IS THE MOST IMPORTANT THING IN LIFE"
Note: These free money spells are copyrighted and are my own production. They are free to use but don't distribute them or make any changes to these money spells.
FREE SIMPLE MONEY SPELL
The simple money spell is extremely simple to cast with very less or zero effort. The results are absolutely amazing and one needs to cast the spell to believe.
Chant the spell every night ninety nine times and then see the money flow in your life.
"GAHAL GAHAL BERAHAL JAALUMBAIZ"
This is not a fancy spell but don't be fooled by its simplicity. This simple money spell is the most loved spell from all the money spells I have published till today.
MONEY SPELL WITHOUT MATERIALS
Now here is one spell which is for people who don't like to get into the fuss of gathering and collecting materials to use money spells. It makes sense because at times it becomes hard to get all the required materials in time to cast spells.
All you need to use this spell is a rosary of hundred beads and that would be it. Every night chant the spell hundred times with a rosary. I mention the use of rosary because it's important to chant the spell hundred times only. Chanting the spell more or less than hundred time makes the spell ineffective.
"MAHJAL MEHAB KEGHAL BALAGHA"
It's a stellar money spell.

EASY MONEY SPELL
I call this spell as the easy money spell because you don't need anything other than a dry coconut to use the spell.
Do this spell only for one night and not more nights than one night alone.
Take a dry coconut and on top of it script this spell with dark and clear ink.

"BEJOMALA MALAGHACH GEZARJAH"
Under the spell write your name.
Take the coconut and throw it in the sea.
Believe me when I say that shortly you will notice a sea of wealth coming your way. You will get tired of counting money but money will never stop coming.
This is a mysterious black magic money spell which is very easy to cast.
QUICK MONEY MAGIC SPELL
The spell is for people who need quick money. This spell is mystic in nature and dramatically makes way for money.
Here are the casting instructions:
Take some flour and make hundred small balls of it. Put them in the fridge so they become nice and hard. Next morning script this spell on each ball of flour with a pen.
"ZAHAK GASHAL BOJAS TERAB"
Put the flour balls in a pond where fishes will consume the balls.
The spell brings quick money in no time and the money flow will never stop ever after casting the spell.
A very strong mystic spell.
FREE VOODOO MONEY SPELL
Voodoo money spell is for those who fear there is evil eye or black magic attack done on their work obstructing money flow. This spell will break magic, evil eye and make way for everlasting money flow. This spell is the best voodoo spell one can ever use.
At midnight take a lemon and tie it to your home door. Ten times chant the spell and spray red chili powder on the lemon.
Next morning remove the lemon and cut the lemon. Take the lemon far away from home, squeeze it and throw it away.
The Spell is to make way for money and increase money flow.

"GAD ZAHJAL ZAHJAL SHEJAR TOD"
Red chili powder on lemon will destroy and remove all magic and evil eye attacks.
People spend such large amounts of money on spell casters to get this same job done, Why? When the same job can be done at home free of cost.
Make use of my free spells and make yourself a happier you and live a happy life.
FREE GOOD LUCK MONEY SPELL
Some work very hard and underachieve and some overachieve with minimum effort. This cannot be explained and neither can the blame go to destiny. It's a pure case of good luck and bad luck.
A simple good luck money spell to enhance money, wealth and finances to the core in surprisingly quick time if not less.
Morning time is the best to cast this spell but anytime is acceptable.
First the caster has to light some incense sticks. This creates the absolute ambience to cast spells. This spell works best with incense hence don't forget this step.
Sit on the mat, chant the spell thousand times every day and then see how good luck will knock at your door. Do the spell and live your life with unlimited good luck.
"HO HEGAJ"
The spell attracts good luck and negates bad luck.
An easy good luck spell without materials.
MONEY SPELL TO REMOVE DEBTS
A question often asked is how will the spell banish debts. This is a very sensible question and informative people certainly ask this question to be sure before casting the free money spell.
My answer is simple and logical. Debts will not all of a sudden banish out without doing anything or nothing in thin air. How is this possible?
The money spell to remove debts will improve your present financial status by leaps and bounds within the quickest possible time hence making sure you clear your debts.
This free money spell will increase and enhance wealth and finances to such heights that debts will appear to small and probably will become a laughing matter for the caster.
Chant the spell till all debts are cleared. There is no problem if one casts this spell forever. It will keep away debts and enhance wealth.
"JIGAK MIGAH MORAS"

Chant the spell hundred and thirteen times every day.
FREE CANDLE MONEY SPELL
It's a spiritual money spell and is simple to use unlike other candle spells which are complex in nature and use.
Light a small green candle and chant the spell for fifteen times looking at the candle. Blow the candle off and repeat this spell the next day. Cast the spell everyday and you will not regret. This is a very good money spell.
"MAKASH MAKASH JEHASAL"
Try making a small money prayer after using this spell.
BURN POVERTY MONEY SPELL
The spell is to be done for only three days and not more.
Take a very small candle and script this spell on it.
"KHIS UDHAT LOHAD"
Light the candle till the entire candle melts. It's important to observe the candle till it melts completely.
This is a very easy spell and the most effective to remove and eradicate poverty.
FREE BLACK MAGIC MONEY SPELL
Black magic is used for quick results, nothing surprising to see users cast this spell the most to satisfy materialistic deeds. It's normal for humans to seek more and more money quickly.
I bring this free black magic money spell for quick money.
This spell has to be done on amasvya and is a very strong spell.
Chant the spell thirty four times and script the spell on paper ones. Fold the paper in four equal folds and stick it to any wall of your home with tape. Sticking to the ceiling is best.
Casting the spell on amasvya is important, do not cast it except amasvya night. Other important thing to make this spell work is that one must never discuss this spell with people and keep it a secret.
"KIHIL KIHAL JUHALA"
The greatest free black magic money spell.
WHITE MAGIC MONEY SPELL
White magic money spell is an age-old spell for money. It pays great dividends. Millions are using this spell and reaping the greatest of rewards. It's an easy money spell.
Everyday after a good bath, chant the spell hundred times loudly. It will take only five minutes alone to cast this spell and the results will be there for the taking.
"ZORRA ZARRA DEGAD NAND"
Try this spell to believe me.

MORE FREE MONEY SPELLS

Money Spell To Get Money

White Candle Money Spell - Candle Magic

Indian Lottery Spell

Business Success Spell

Powerful African Black Magic Money Spell

White Magic Ritual Money Spell

Money Magnet Spell To Attract Wealth

White Magic Spell To Get Money - Magic Money Mantra

Wicca Lottery Spell

Ancient Egyptian Magic Spell For Money - White Magic

Black Magic Money Spell That Works Fast

Green Candle Magic - White Magic Money Spell

White Magic Money Spell That Really Works

White Magic Money Attraction Spell

Strong Dark Money Spell

Money Spell Without Ingredients

Real Black Magic Money Chant

Powerful Lottery Spell - Lotto Winning Spell

Dark Magic Money Spell - Black Magic

Candle Magic Spell For Money

Indian Black Magic Money Spell

Black Magic Money Spell

Haitian Voodoo Money Spell

White Magic Money Spell Chants

Marigold India Magic For Money - Indian Money Spell

Voodoo Money Spell That Works

Real Black Magic Money Spell

Wiccan Money Spell - Wicca

Instant Money Spell

Hoodoo Lottery Spell For Money

Voodoo Doll Money Spell

Wiccan Candle Money Spell - Witchcraft

Lady Luck Money Spell

Powerful African Voodoo Doll Money Spell That Works

Real Black Magic Money Spell That Works Instantly

Invocation For Money Spell

Simple Voodoo Money Spell - Voodoo Dolls

White Magic Instant Money Spell

Indian Black Magic Spell For Money - Indian Magic Spell

Money Spell That Work Overnight

Prosperity Spell

Black Magic Full Moon Money Spell

Money Doubling Spell - Lottery Spell

White Magic Candle Spell To Attract Money

Debt Banishing Spell

Return Back Money Spell

FREE MONEY SPELLS TESTIMONIALS
WILLIAM BARRA - SEYCHELLES
Hi, an update from barra. I used the candle magic money spell and to my surprise it has worked for me and i am gaining momentum in life and work related issues. I have tried many a spell casters and have been disappointed to say the least till i found your free spells page. Good work gifted one.
TONY OBENG - GHANA
How do i thank you today? Your spells are simple and if i can cast your spells and succeed then any layman can. I casted the emergency money spell because finances were going downhill and needed to do something about it in quick time which is why i casted the free spell. Strange circumstances started occurring resulting into unexpected promotions and higher wages. 3 promotions in a month is not a joke. I will remain thankful to you always.
WAYNE ANDREW - USA
I prepared for the marigold money spell and did it to perfection. It has worked for me or shall i say is working for me every day. Thanks great guru.
ANGELA MORRIS - CANADA
The business blessing spell was something i was searching for and tried it immediately after noting it down. I am not someone who believed in magic and spells before casting this spell but the perception has changed for now. I am witnessing prosperity in my shop business. Its a wonderful spell.
BENJAMIN ALEX - CANADA
Guru. I am getting good business after the use of the lady luck money spell. This is magic and i am happy. You are a wizard.
MELISSA A. JULES - USA
I greet you magic man. I want to thank you for a fact that the instant money spell works within hours and is a boon to people like me. My story is long but to cut it short i only want to say that after casting the spell three people who owned me money returned it back immediately at a time when there was no hope of them doing so. The spell worked for me when i needed money the most.
ANDERSON POWELL - TRINIDAD
It was a pleasure using some of your free money spells. I am already noticing improvements.
Mr Anderson - U.K
Angel of wealth money spell was something refreshingly new. After doing it i witness my wallet being full always and at times this freaks me out. Magic does exist and you know the art.
MAURICE ABDOULAYE - FRANCE
Its your old client now living in france. I am contacting you after a while just to thank you for your free spells. I did some few months ago when i needed money and now i have enough for now. You are God sent guru and like father to me after all what you have done for me in the past and present.
ALEX CAMARA - KENYA
Master. I wish i could thank you personally for the wonderful free spells you offer. Most of them have worked for me and i intend on casting all of them. I know i am sounding greedy but money deprived me since childhood and now i will change everything around or should i say the process has already begun by the power of your money spells. Thanks and love.