FREE BEAUTY SPELLS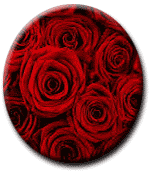 ALL IN ONE BEAUTY SPELL
This is a one day spell casting.
Take a mirror and on the full moon night you will chant this spell twelve times and no more.
While chanting you will be concentrating on your image in the mirror.

"SHIGRU BARJONDI BARGUL BUSIL"

After completing you must look at the moon and chant the spell again twelve times.
The spell is complete and the moon fairy will bless you with beauty, grace and elegance in the next coming days.
Getting pretty and acquiring beauty doesn't get easier than this.
BEAUTY SPELL TO REMOVE MARKS, INDENTS, ACNE AND WHITE PATCHES
This is a complete spell and handles all issues related to skin very well. I have not done mastery in cosmetics but assure this spell to be the very best.
Do the spell for one week and no more and then see the magic.
The spell needs to be done early in the morning.
Take some ubtan in a bowl or palm. Cast the spell seventeen times and blow air from mouth onto the ubtan.
"GATRA BARAN JUZAMBAL HOZEK"
Now apply the ubtan on the infected areas.
Notice progress in a week till eventually the skin issue is overcome.
DELAY MENOPAUSE SPELL
Menopause leads to mood swings, anger, rage, acne, skin issues and weight gain.
Bear in mind it is natural for a female to experience menopause after a certain age which cannot be reversed but certainly be delayed greatly.
A very simple technique to cast the spell and is worth giving it a try.
Cast the spell for six days.
"GOLA BASHRAN DHEERUN"
Each morning take a glass or cup full of milk.
Cast this spell six times and blow air from mouth onto the glass of milk and drink it. Now rub your hands all over the body.
Menopause will get reversed and delayed greatly for years.
SHARP FEATURES AND HEIGHT ENHANCEMENT BEAUTY SPELL
People crave to have sharp features and enhance height leading to dangerous use of medicines and what not. The spell will not give overnight results but over a period of time significant results will show.
At anytime cast the spell for hundred times and then rub hands on your face, back and lower body.
"GOZSHA BESHAL MESHO GOZSHA"
Cast the spell everyday till desired features and height is achieved.
Its a very simple spell and works like magic.