GET RID OF DEBTS - SIMPLE BANISH DEBT SPELL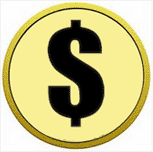 It's the simplest spell ever and the beauty of it is that you don't need anything to cast it. The spell is more of a chant and miraculous in nature. People who cast the spell will get rid of all debts in no time and will stay clear from this bad practice of taking loans and coming under the hammer of debts.
"MALAKA MALAKA GELAK GELAK HANAS"
Chant the spell forty two times at dawn or dusk.
The spell brings good luck and wealth as well to the person casting the spell ensuring you never indulge in debts ever again.
This is the most ordered spell.